WHEN TIME AND USE TAKE THEIR TOLL,
WE HELP RETURN THE GLOW
WHICH WOODGLO SOLUTION
IS RIGHT FOR YOU?
Wood floors are beautiful, but they aren't maintenance free. The key to keeping them beautiful is to protect the floor's finish. The ServiceMaster Clean WoodGlo Cleaning System proudly uses Basic Coatings commercial grade cleaners and equipment to successfully eliminate dirt, dust, oil and other contaminants that weaken hardwood floors.
Call ServiceMaster for info on our WoodGlo Cleaning System.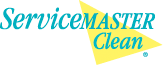 Carpet isn't the only flooring that needs professional maintenance.