FLOORS USED FOR MORE THAN WALKING?
CLEAN TILE MATTERS.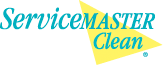 Carpet isn't the only flooring that needs professional maintenance.
Tile and Grout Cleaning
ServiceMaster Clean Tile and Grout cleaning is great for both ceramic and porcelain tile and ideal for kitchens, baths, countertops and other tiled areas of your home. Even better, we use a proprietary cleaning product that:
Has a reduced environmental impact

Is odorless - no fragances, no solvents

Is approved by leading environmental organizations
ServiceMaster of Hendersonville will restore your peace of mind.