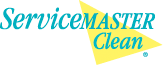 Upholstery Cleaning
Over time, fabric furnishings in your home can accumulate dirt and show signs of wear. Our cleaning experts use special products, equipment and methods to help preserve your upholstered furniture.
Fabric furnishings are often heavily used and thus show soil and dirt quickly. ServiceMaster professionals are experts at selecting the correct cleaning system for various fabric types and soil conditions. For all upholstery cleaning, our technicians use specially-designed products, equipment, and methods every step of the way, including initial vacuuming and spot treatment, cleaning, rinsing, water extraction, and washing and polishing frames.
ServiceMaster of Hendersonville will restore your peace of mind.